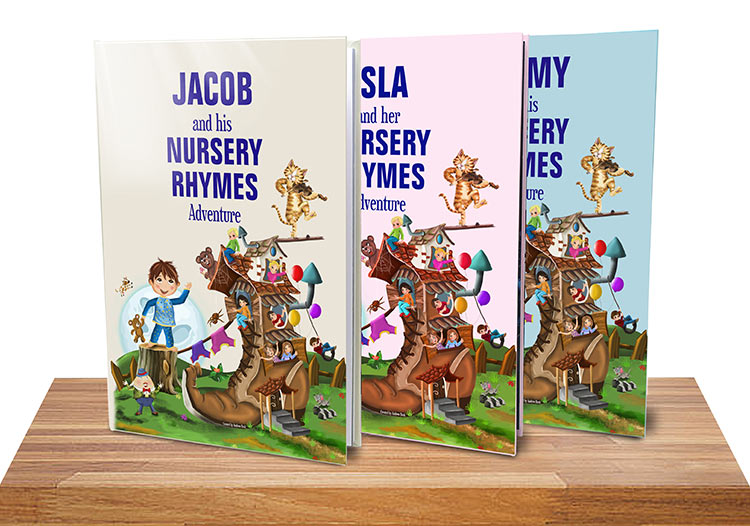 Every rhyme includes the child's name
Amazingly personalised throughout
Beautiful vibrant illustration
Fantastic keepsake for children
Handmade in the UK
Thick durable cover
UK delivery 2-5 days
US delivery 7-14 days
A Nursery Rhyme Adventure
Each special book takes the child on a wonderful adventure through traditional nursery rhymes and beautiful modern poems.
Extra verses have been added so the child's name is personalised within the rhyme which helps tell the story of his or her magical adventure.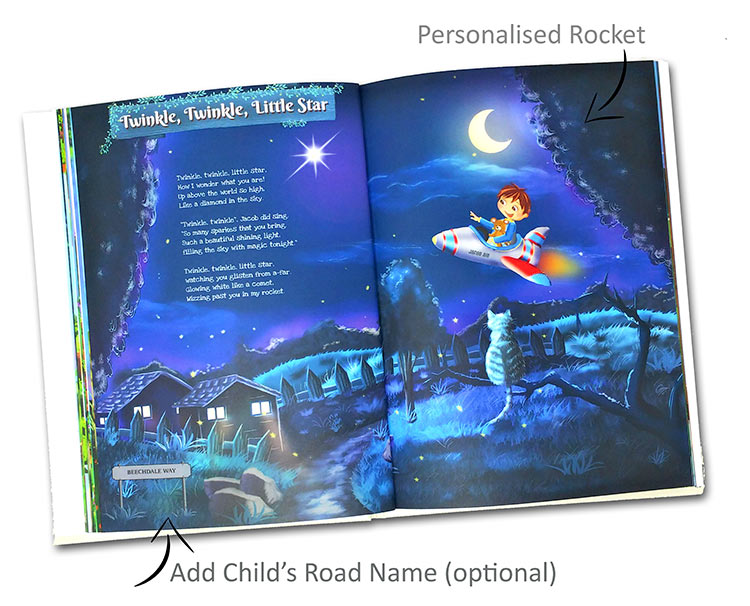 Amazingly Personalised Throughout
The Ultimate Childhood Keepsake. Optional personalisation include:
Child's Town, Child's Street
Child's County or State
Child's Pet Dog
Child's Pet Cat
Personal Message or Dedication
Beautifully Illustrated
Timeless nursery rhymes you know and love, And now 'Personalised'.
Also including brand NEW personalised modern poems.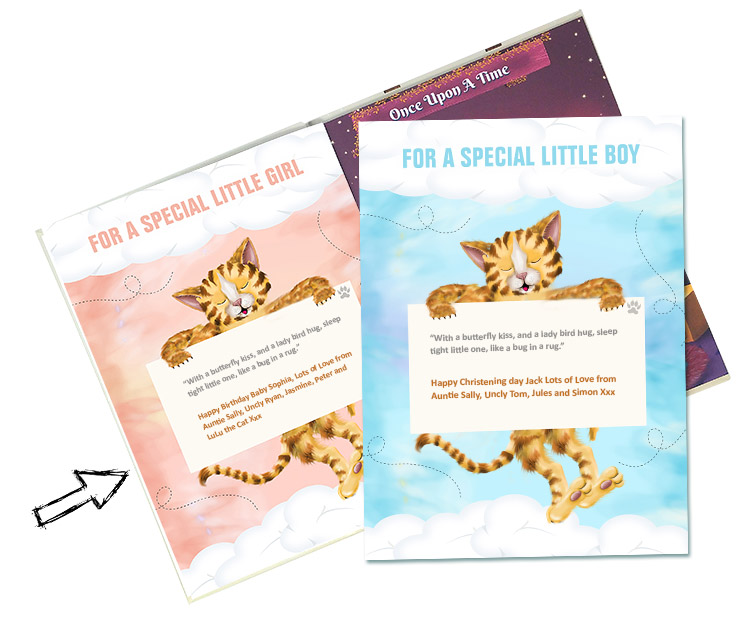 Add a Personal Message
You can make your book even more special with a personal message or dedication.
Your personal message is printed on the first page at no extra charge.