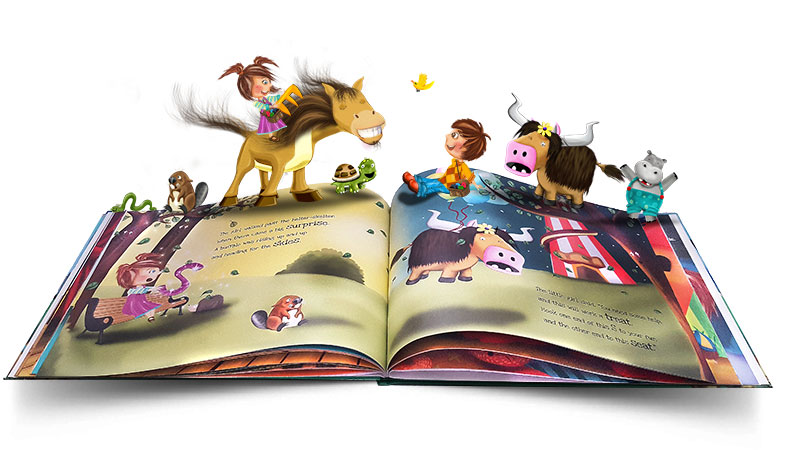 Every letter is a unique story
Extra pages for short names
Ideal for 2-8 year olds
Lovely keepsake for newborns
Handmade in the UK
Thick durable cover
UK delivery 2-5 days
US delivery 7-14 days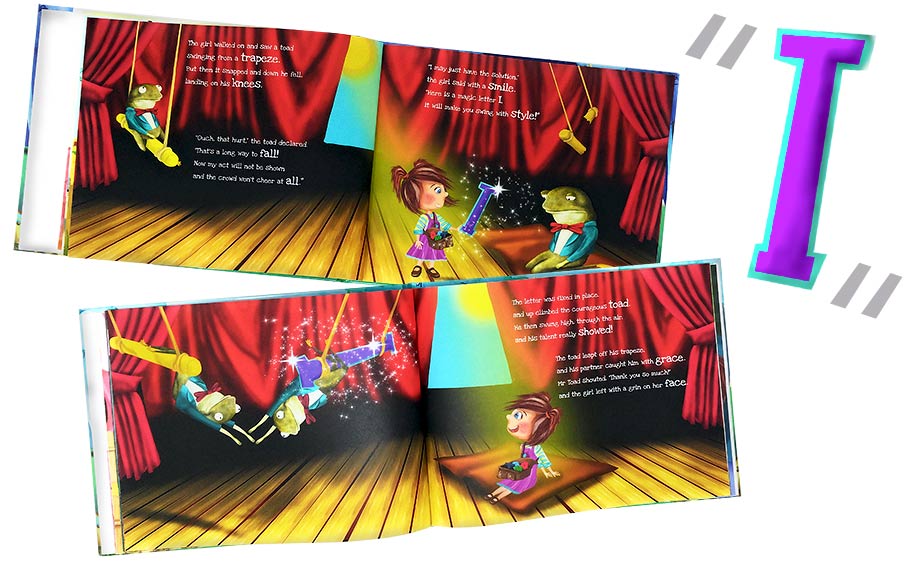 Every letter is a unique story
Every child's name creates an entirely unique rhyming story with beautiful illustrations.
Each letter from the child's name has a story behind it. The image here shows the letter i being used to help the toads fix there broken swing.
Each Book Can Be Customised
We have three beautiful colour books to choose from.
We also have two book binding options.
Softback and a Deluxe Hardback.
You can add the child's street and
house number on the front cover.
A wonderful keepsake gift.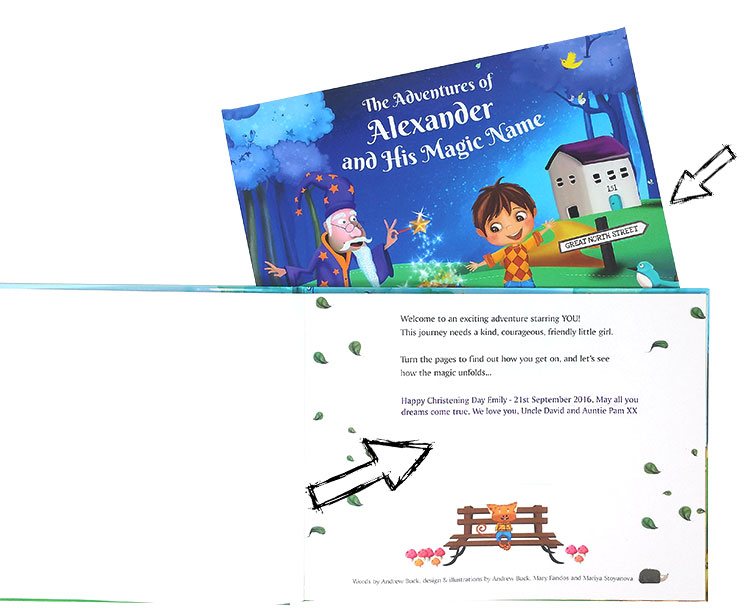 Add a Personal Message
You can make your book even more special with a personal message or dedication.
Your personal message is printed on the first page at no extra charge.